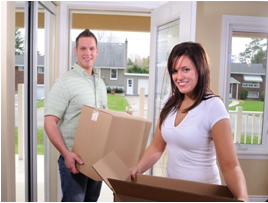 Looking for a new home can be an exciting and challenging experience. Having a real-estate professional that takes the time to understand your unique needs and lifestyle is important.

"What is the difference between a single family house, townhouse and condo? What will my closing costs be? What else should I plan for when buying a home? Here we have answers to these questions and more."
Step 1
The Woodlands and Spring areas offer many different neighborhoods each with its own personality. Choosing the right area to suit you is almost as important as choosing the right home. Timely third-party neighborhood and school data is available for your review 24/7. Check out the "Schools" tab on my home page. Use the site to do research, explore different amenities and schools. Or simply call me and ask questions – that's why I am here.

Step 2
One of our great sales professionals will not only show you suitable properties but will also offer valuable, objective advice, keep you up to date with market conditions and trending, as well putting you together with the right people for your potential finance options as well as accompany you through the entire home buying process.

Step 3

The search for your home begins in your present house. Ask yourself key questions about what you like and you'll save yourself time in the home search process. The website allows you to search based on location and amenities, as well as state-of-the-art mapping.

Step 4
Take a few more minutes and click on the links below. These links will provide you with important tips: